Akim of Atyrau region Serik Shapkenov received foreign investors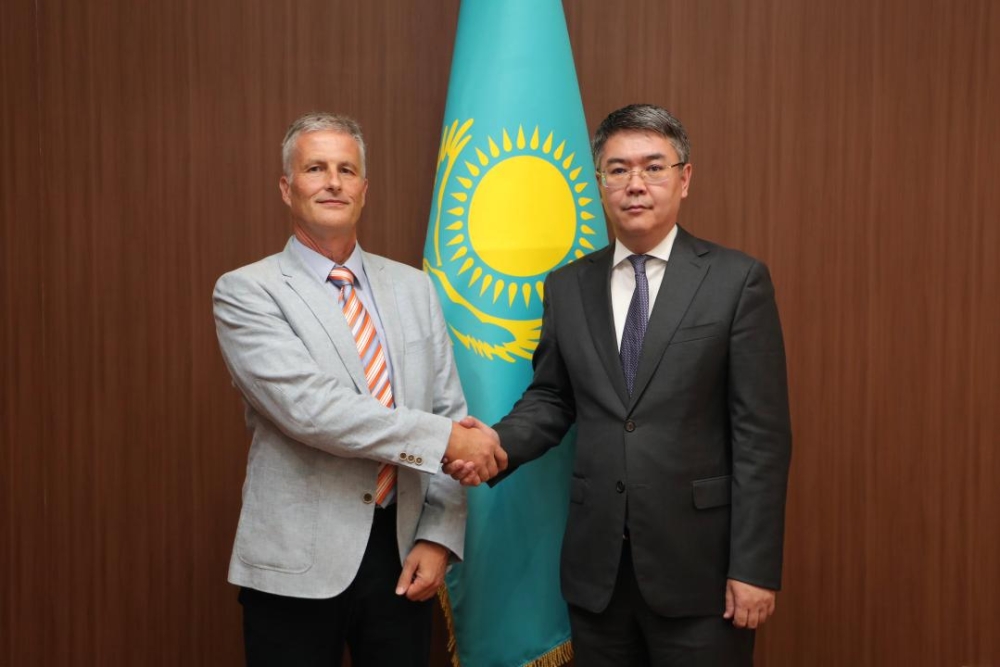 On September 16, Akim of the Atyrau region Serik Shapkenov received the Director of the Hungarian company "Globalia" Gabor Shagi, the Press Service of the akim of the region reports.
During the meeting, the head of the region noted that cooperation between Kazakhstan and Hungary is growing every year. At the same time, in January-July of this year, the internal trade turnover of the Atyrau region with Hungary reached 894 thousand US dollars. Of these, the volume of exports is 440 thousand US dollars, imports - 454 thousand US dollars.
Both sides expressed interest in further strengthening economic ties. Foreign entrepreneurs proposed to build a solar energy park with a capacity of 100 MW in Atyrau. Serik Shapkenov noted that this project is beneficial for the region.
"The ecology of the Atyrau region undoubtedly requires close attention. In this regard, the project you proposed is very interesting. In this regard, we can offer you a source of water from the Tukhlaya Balka evaporation channel for use. Now some districts of the region consume electricity from neighboring Russia. Instead of pulling several kilometers of networks and setting up a post in order to take it on your balance, it is much more profitable to build an industrial park for 20 MW in accordance with the project you proposed. I support this project. From our side, the necessary assistance will be provided," S. Shapkenov said.
A foreign investor dwelled on the effectiveness of the project "obtaining green energy through a hydrogen generator using sunlight."
"One of the options for uninterrupted power supply of the city is a hydrogen generator. The energy needed for this production is obtained by solar parks or wind farms. Hydrogen gas produced by electrolysis can be used to power small appliances, buses, cars, and even large electrical installations. In addition, the hydrogen generator runs longer than with the same amount of fuel as gasoline generators," Gabor Shagi said.
Source: Akimat of Atyrau region