Over 11 billion tenge allocated for the construction of new social. objects and roads along "Auyl - Yel Besigi" in Atyrau region this year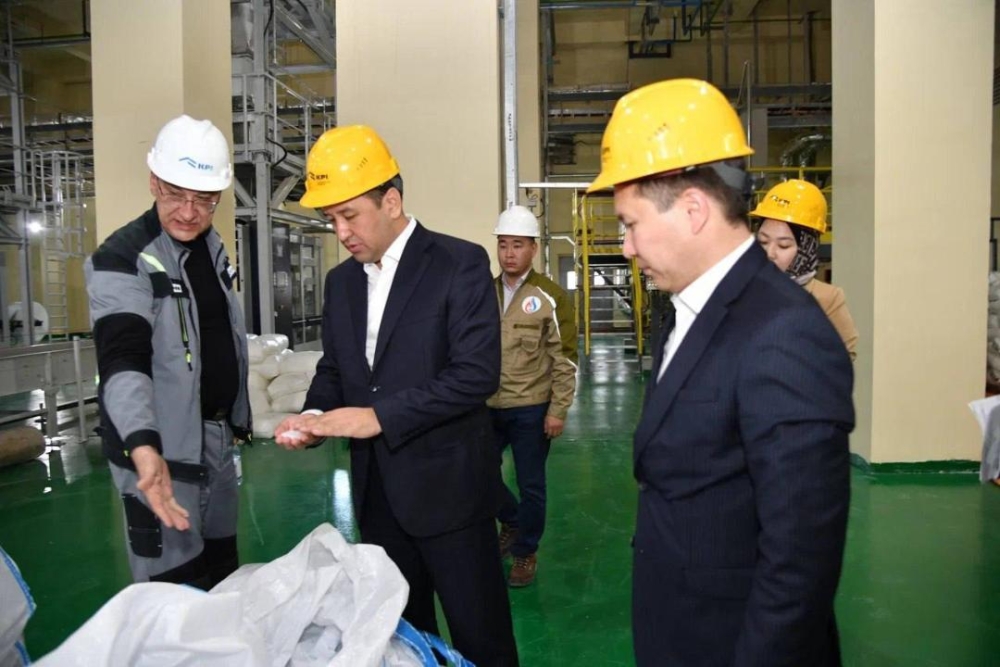 During a working trip to the Atyrau region, Vice Minister of National Economy Bauyrzhan Omarbekov visited the settlements where the Auyl-Yel Besigi project is being implemented and took part in a meeting on the further development of the city of Kulsary.
As the Vice minister noted, over the past 10 years, about 10 billion tenge has been allocated for the development of the infrastructure of the city of Kulsary. However, according to him, a number of problems here remain unresolved.
"Among them are water and roads. In general, sufficient funds are allocated to improve the infrastructure and this allowed to remove the most acute problems of the city," B. Omarbekov said.
In addition, he noted negative trends in the labor market and in the development of SMEs, a decrease in the number of people employed in the city, as well as a decline in construction work.
In turn, Akim of Zhylyoy district Zhumabek Karazhanov said that the city plans to implement projects for the construction of clinics, kindergartens, schools, residential buildings, water pipelines and roads.
The Vice Minister also took part in a meeting on the implementation of the Comprehensive Plan for the Socio-Economic Development of the Atyrau Region. As a result of the meeting, recommendations were given to local authorities on the quality implementation of activities planned for 2022.
Further, the Vice Minister of the National Economy got acquainted with the progress of construction of the gas chemical complex located on the territory of the SEZ "National Industrial Petrochemical Technopark". It is planned to produce up to 500 thousand tons of products here annually. Since the creation of the SEZ, 1.1 trillion rubles have been attracted. tenge of investments, more than a thousand people were provided with permanent jobs.
In the city of Atyrau, the reconstruction of the highway from the Balykshy microdistrict to the village Overgrown. The total length is 5.7 km. This will improve the throughput and improve the quality of transport communication. The cost of the project is 3.6 billion tenge. Completion of the project is scheduled for the end of this year.
During the working trip, B. Omarbekov got acquainted with the implementation of the project "Auyl - Yel besigi" in the Atyrau region.
In the village of Makhambet, he visited a boarding school for 600 students. The facility is scheduled to be commissioned in April 2023. A football field, sports halls for basketball, volleyball, gymnastics and tennis will be built in the new school.
This year, more than 11.2 billion tenge was allocated for the implementation of 41 projects in 30 villages of the Atyrau region.
Source: Akimat of Atyrau region