Systemic measures of state support and business development are being implemented in Atyrau region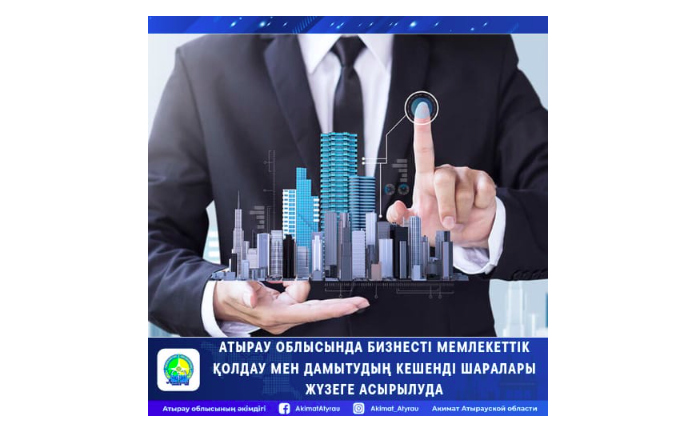 Within the framework of the Business Roadmap-2025 program, 1,405 projects of Atyrau entrepreneurs were supported in the region, which made it possible to save 10,236 jobs and create 1,702 new jobs.
This was announced by the akim of the Atyrau region at the site of the CCS, the Regional Communications Service of the Atyrau region reports.
"The number of operating SMEs increased by 2.7 percent (51,354 units). The production of new types of products is developing. At the same time, already today, in anticipation of the launch of the plant, the business is stepping up in the direction of the subsequent redistribution.
Thus, the companies "Ultrastab" and "RGK-Caspiy" have created joint ventures for the production of geotextiles and extrusion geosynthetics from polypropylene," M. Dosmukhambetov said.
Within the framework of the Entrepreneurship Support Card, 3 projects are being implemented for the amount of 9.9 billion tenge. A plant for the production of granular sulfur was put into operation (Caspian Group Construction LLP).
By the end of this year, it is expected to launch projects for the production of organic fertilizers from food waste (Neftestroyservis LLP) and for the production of dry building mixtures (Isi Gips Inder LLP).